When you come across a fallen tree, we ask that you report it so it can be properly removed.
See a tree down on trail? To help us find the downed trees on the trails, please use the TrailForks app and write a trail report. Really easy to use and it provides GPS coordinates for us to find it. Please take a picture of the tree (with location services on) with you or your bike next to it so we can tell the size of the tree as well.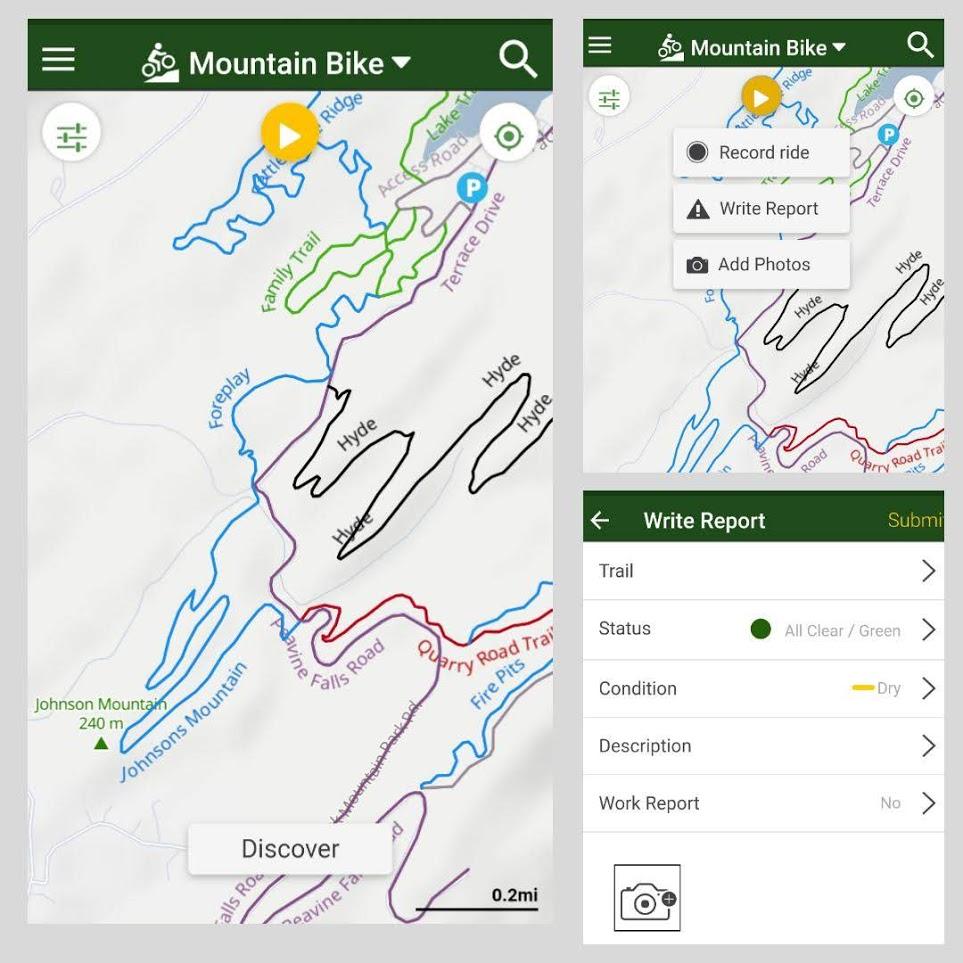 Open TrailForks app, click yellow > sign, click write report, select trail add condition, and add picture from the app.
---