Have you recently started to mountain bike or are thinking about trying to ride to see if mountain biking really is all that your friends say it is? At any age, mountain biking is a great hobby to take on.
First, the safety!
Helmet is a must have gear any time you go for a ride. Highly recommended gear are biking gloves and sunglasses, or clear glasses for eye protection. Don't forget to bring a water bottle because you will get thirsty. A local bike shop is the best resource to help you with advice on gear that you need. Visit our club sponsors Cahaba Cycles or Bike Link and they will be more than happy to answer any questions you have.
When riding on a trail and not sure about your ability to cross a certain section, the best thing to do is to get off your bike and walk it. We all have done it, still do it and some wish they had done it instead of getting injured. Mountain biking skills and endurance comes with time and so will your confidence.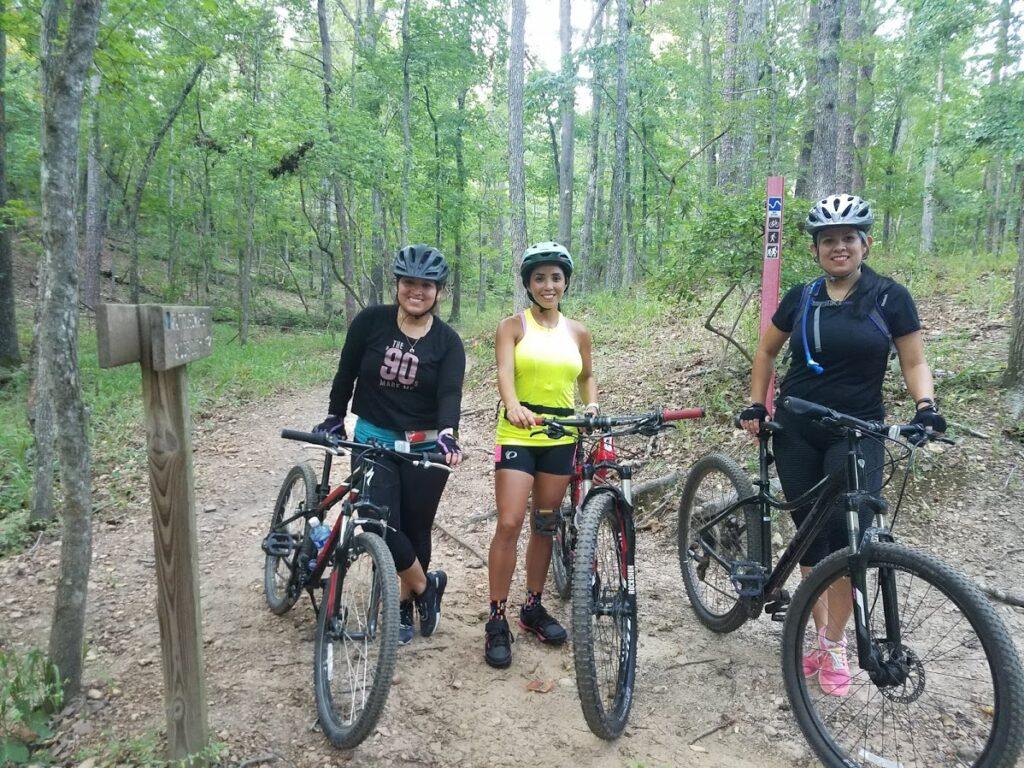 The Trails!
Look for the trails that are marked as Beginner trails, usually in a green color on trail maps. Click here to view IMBA Trail Difficulty Rating System. Visit our Trails page with links to the Birmingham area trail systems.
Two great trail apps to have on your phone are Trailforks and MTB Project.
Get connected with other riders!
At BUMP, we organize regular social ride events that are open for all skill levels, and additionally hold monthly meetings that are open to the public. We would love for you to join BUMP and get involved, but if you are not ready for it, no worries. When you meet other riders and ride in groups you will learn a lot of information related to riding, gear and where are the best places to eat. Shortly, you will find that your friendship circle has grown, and that you have common connections and interests with people in your social circles that you never had before.
Today you might be looking for wide gravel roads to ride but before you know it, you will be the first to show up for the group night rides.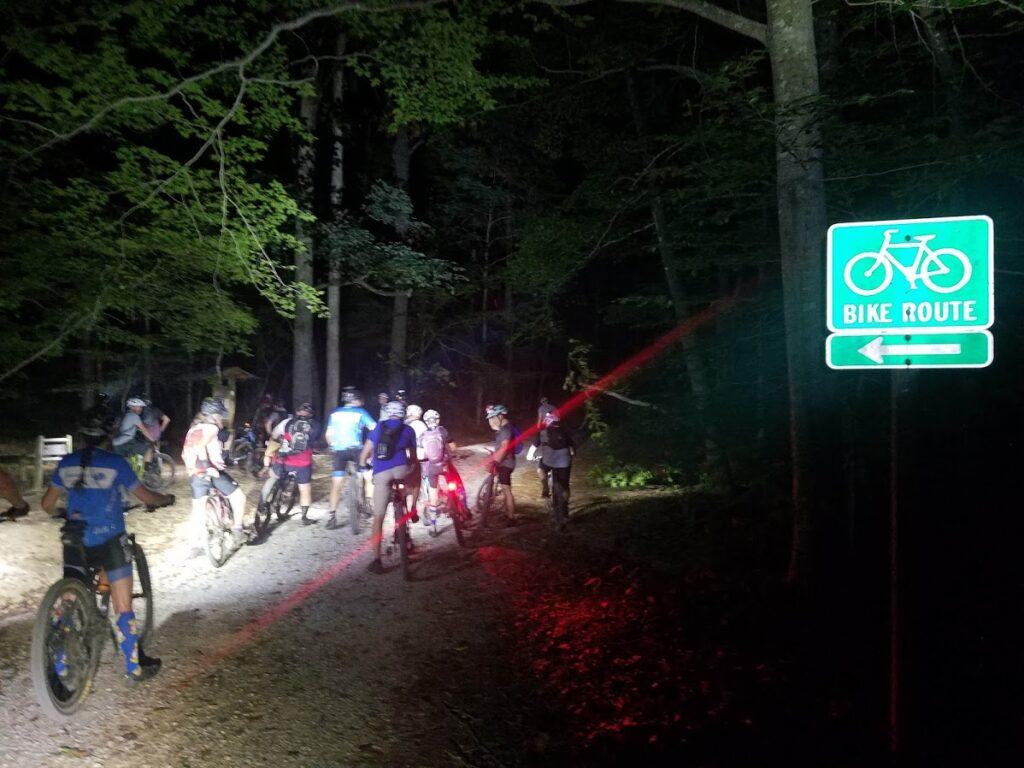 Track your progress!
To track your rides and your progress, all you need is your phone and the free app Strava. As you repeat the same trail sections, Strava will let you know abut your progress. You have a choice to keep your rides private or share with others. There are many other ride tracking devices available. When you get set up on Strava, join BUMP's Strava club.
Celebrate Victories!
Celebrate and share your victories …. the more you ride the more you will have to share. Tag us in your social media photos, @BUMPMTB on facebook and @BUMP_MTB_OFFICIAL on Instagram, we would love to see you!
Join us on the next BUMP group ride or for any of our events. Visit our calendar for the schedule. Hope to see you soon!